Trans-Mongolian Experience
Booking Dates
06/01/2022 through 12/22/2023
Travel Dates
06/01/2022 through 12/25/2023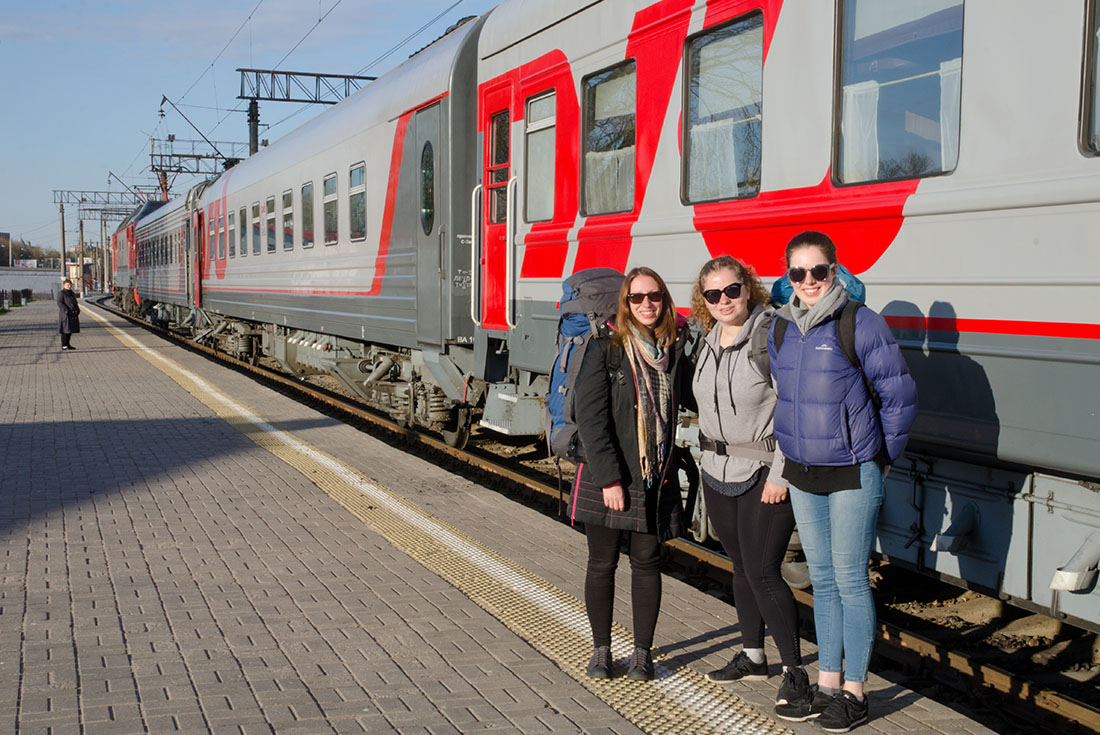 Trans-Mongolian Experience

Looking for a journey that combines epic train travel with immersive local experiences? Come on board for an adventure through three nations – Russia, Mongolia and China – via the Trans-Siberian Railroad and the Trans-Mongolian Railroad. This 20-day transcontinental odyssey takes you from the opulence of Moscow and St Petersburg to the grace of imperial Beijing. Travel along the most famous railway in the world through the heartland of Siberia and to the vast steppes of Mongolia, discovering classical Russian architecture in Irkutsk and rugged natural beauty in Lake Baikal along the way. With traditional accommodation, authentic local experiences and insider knowledge, this tour showcases overland travel at its best.

Activities
St Petersburg – Tea party with local family
Moscow – Red Square & Lenin's Mausoleum
Moscow – Kremlin & Armoury Guided Tour
Pereslavl-Zalessky – Goritsky Monastery
Pereslavl-Zalessky – Red Square
Irkutsk – Central Market
Irkutsk – Angara Icebreaker Museum
Ulaanbaatar – Zaisan Hill Memorial
Ulaanbaatar – Gandan Monastery
Ulaanbaatar – Winter Palace Museum of Bogd Khan
Terelj National Park
Terelj National Park – Buuz Cooking class
Ulaanbaatar – Genghis Khan Monument
Highlights
Discover Russia, Mongolia and China on sample two of the world's greatest overland journeys – the Trans-Siberian and Trans-Mongolian railroads.
Visit some of Intrepid's local friends in St Petersburg and share some afternoon tea in a unique setting – a Soviet-era communal apartment.
Combine train travel with time to explore cities and villages along the way, including two nights in a homestay with a Russian family near Lake Baikal.
Immerse yourself in Mongolian wilderness during a night in a ger camp in Terelj National Park, including a locally-guided hike to a Buddhist retreat and a hand-on dumpling dinner.
Explore Ulaanbaatar on a tour of the Mongolian capital, a city where the outer suburbs are still made up of tented ger camps but the centre is home to modern skyscrapers.
| Day | Description | View All |
| --- | --- | --- |
| Day 1 | St Petersburg | Details |
| Day 2 | St Petersburg | Details |
| Day 3 | St Petersburg / Moscow | Details |
| Day 4 | Moscow | Details |
| Day 5 | Moscow | Details |
| Day 6 | Pereslavl-Zalessky/Yaroslavl | Details |
| Day 7-10 | Trans-Siberian Railway | Details |
| Day 11 | Lake Baikal | Details |
| Day 12 | Lake Baikal | Details |
| Day 13 | Irkutsk | Details |
| Day 14 | Trans Mongolian Train | Details |
| Day 15 | Ulaanbaatar | Details |
| Day 16 | Terelj National Park | Details |
| Day 17 | Ulaanbaatar | Details |
| Day 18 | Ulaanbaatar / Overnight Train | Details |
| Day 19 | Beijing | Details |
| Day 20 | Beijing | Details |